Tired of playing old games? Let's refresh your Steam game library. Steam has this Huge Summer Sale in which almost all Popular New games are available at a great discount.
Here are the Top 5 Games you can get in this Steam's Summer Sale.
Cyberpunk 2077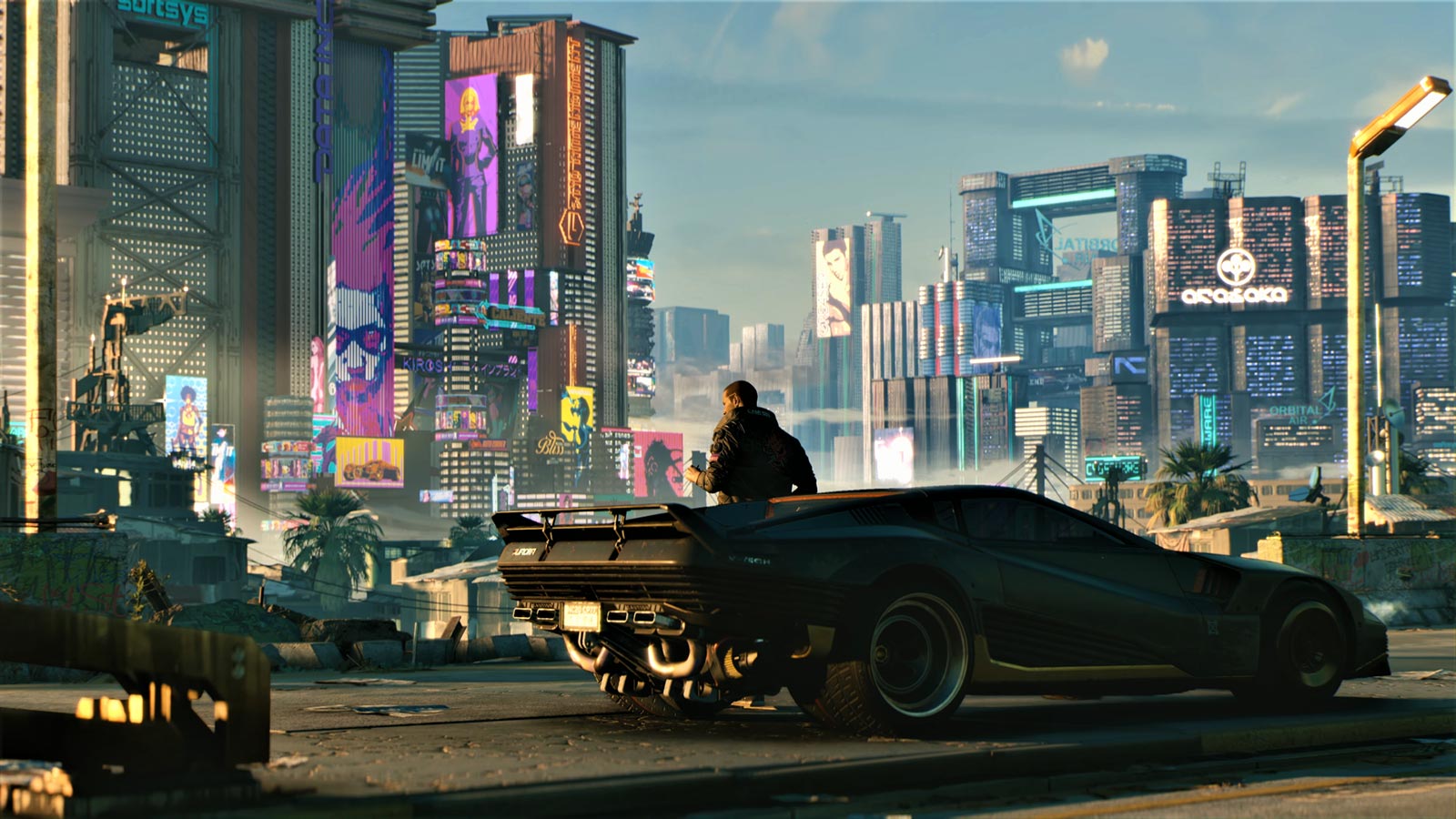 It is one of the Best Modern RPG EVER!
Sure, it has many bugs and Glitches but I think that The content makes up for that. If you thought this was going to be GTA set in the future with hacking, you are probably going to be unhappy because this game is not that. It wasn't intended to be either. What you do get here is an incredibly atmospheric RPG game set in a tense, beautifully realized, and immersive environment, Comparing any one aspect to a game that specializes in delivering that one aspect well, is unfair and pointless. It's like being upset that the vehicles in GTA don't drive like Forza, it doesn't make sense to compare like that.
Overall it is a great game to play. The soundtrack is fantastic. It blends into gameplay so well.Get this game on Sale for 50% off only INR 1,500
Cities: Skylines
This game is AMAZINGLY fun!!! The game brings you freedom but also a kind of sophistication. While it might take a while to learn the controls and get used to the mechanics the game will come easy not too long after you start playing. Everything in this game has a domino effect as if it was like a real city. If you don't have efficient roadways then traffic will build up and then the city services will get caught up in the traffic and it will be a complete disaster.

No words can describe this game. Cities Skylines keeps on improving and updating with new DLCs.The one thing that makes this game unique was its extensive support for modding. I really love this game watched a lot of my Favorite YouTubers playing this game, Must try it.
The game is available at a huge discount of 75% INR 224 for the standard version and INR 274 for the deluxe edition. Buy here
Satisfactory
The game is based on an alien planet where you can kill alien animals and get better weapons as you progress your hub. You have to look for deposits of material around the map as you automate everything. Later on, as you get the resources you can place miners on the deposits and constructors in front and connect them with conveyor belts. You also have to power these things with coal power, nuclear energy, or using biofuel. The more you automate the easier the game gets, The controls are very easy to pick up and very intuitive. The world is beautiful and MASSIVE and full of things to explore with plenty of interesting and dangerous creatures
It is Minecraft meets Fallout 4, Get this game now at INR 449. Get it here
Red Dead Redemption 2
The game needs no introduction developed by Rockstar who is the best know for creating the GTA series. It is very realistic. Like GTA V, Rockstar really stepped it up with the quality and the storytelling, compared to their previous games, and it is even better in this game. They built such an intricate and fascinating life history for all the characters, and you find out as the story progresses. You will feel very connected to the characters. And of course, they made the story perfect as a prequel to the first RDR, Blackwater and New Austin are very close to being identical to the first game, which makes it all the better. Horse riding in this game is such a delight, it's enjoyable, there are different types of horses that come with their own stats and you bond with them as you ride them.
You can easily sink hundreds of hours into this huge experience exploring the vast beautiful world of the west in the early 1900s.
There is so much to do in Single player and then we have the Red Dead Online,huge open world  to play with friends.
Get this game for only INR 1599 50% off and Ultimate Edition for INR 2,079.
Rust
Rust one of the best games ever,always being updated with new content, always fun.Beyond being a survival game, rust offers a real-life experience in many aspects allowing you to build and interact with countless objects/animals/appearances/identities. The landscape is very amazing to play. You might face difficulties playing  this the first time as you have  to build your own base and then there r other players who will kill you and take all your items. Here you can create a base where you can can store your loot killing other players as well as from farming.
This one is like Minecraft meets Call of duty and Fortnite where you can play with each other
Get this game for only INR 899 50% off.
That is it for now , Check out other articles as well.